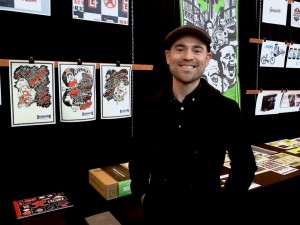 If you're reading this we have at least one thing in common – a mutual interest in me.
However fleeting that may be.
As you've probably figured by now, I'm an illustrator, designer, sometimes filmmaker. I'm looking to collaborate with creative and inspiring people. The work is my world and I'm always looking to challenge and push myself and my abilities. If you have a project, I'd love to hear about it.